Top 8 Benefits Of Outsourcing Corporate eLearning Development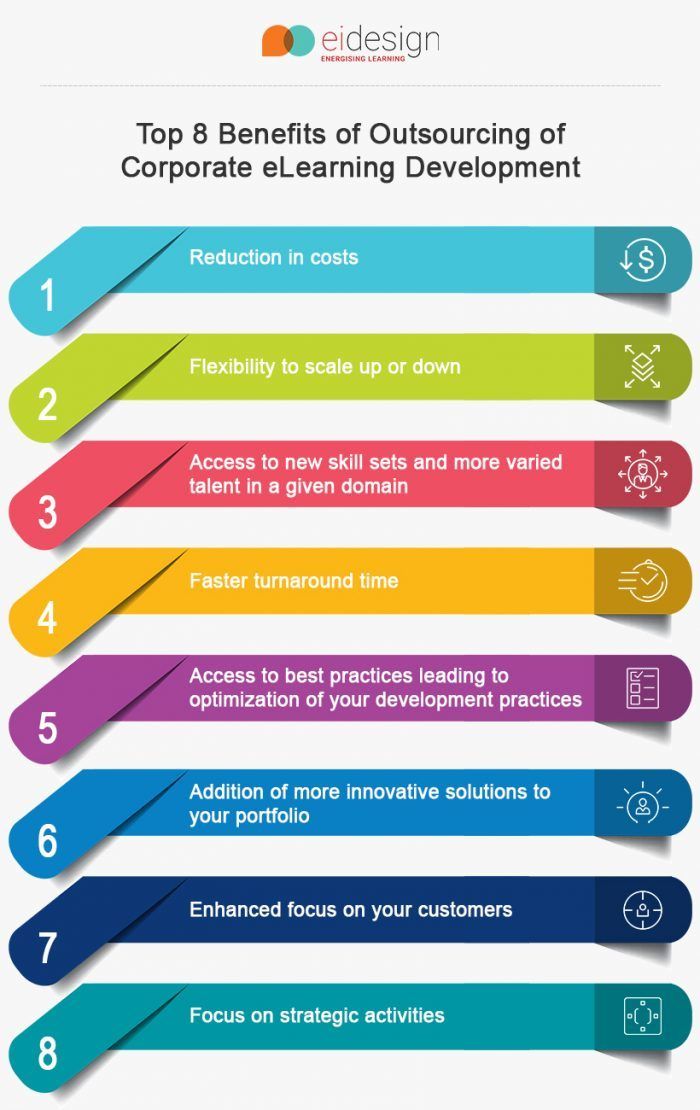 Top 8 Benefits Of Outsourcing Corporate eLearning Development Infographic
Outsourcing corporate eLearning development is an established practice and has been there for over two decades now. The success stories across the world clearly highlight that it delivers the required benefits.
In this infographic, I highlight the top 8 benefits of outsourcing Corporate eLearning Development.
Top 8 Benefits Of Outsourcing Corporate eLearning Development
Reduction in costs.
Flexibility to scale up or down.
 Access to new skill sets and more varied talent in a given domain.
Faster turnaround time.
Access to the best practices leading to the optimization of your development practice.
Addition of more innovative solutions to your portfolio.
Enhanced focus on your customers.
Focus on strategic activities.
Via: www.eidesign.net
---